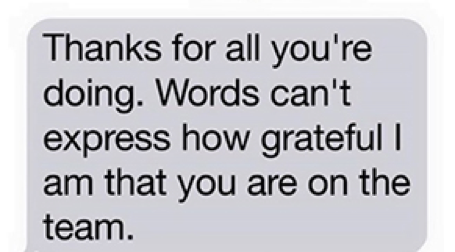 Recently this post showed up on my Facebook feed. It is an exchange between a manager and a new hire, both of whom we recently placed. The manager has a full life both personally and professionally. He is currently stretched at work as the result of the success of his growing team.
Yet, he still took the time to express gratitude for his teammate. His coworker has been looking for the right "work home" for quite some time. These words of gratitude validated her feeling that she has finally found it.
The simple act of showing appreciation and gratitude for those around you makes all of the difference.
Who have you thanked recently?